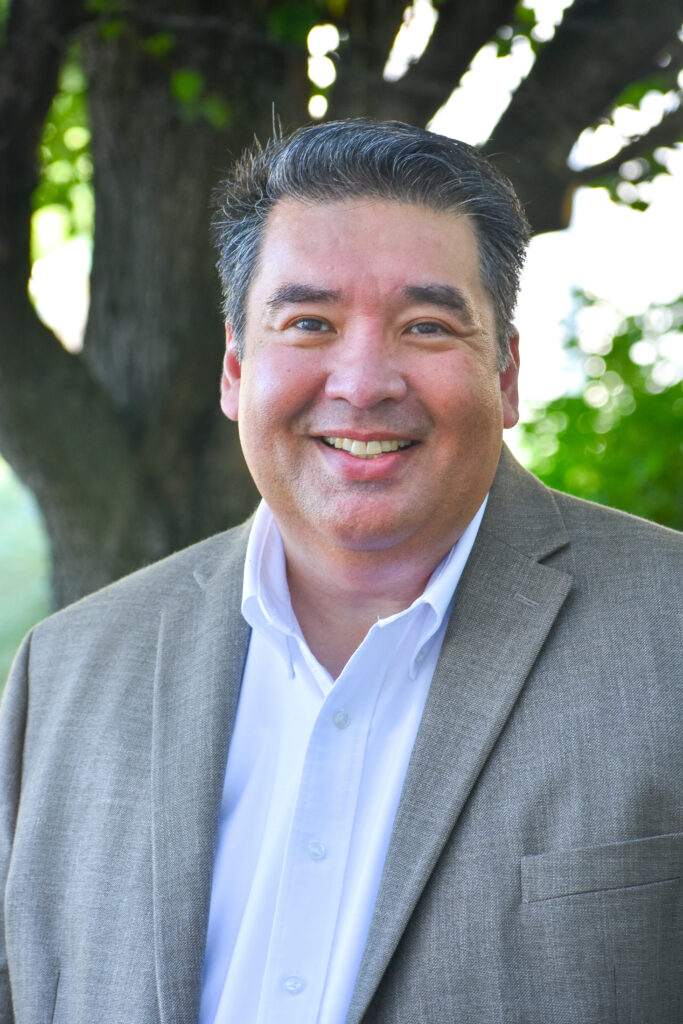 Welcome!
I am Pastor Duane and I feel so privileged to serve as the lead pastor here at First Church. I have truly enjoyed discovering so many different opportunities to build community and relationships in the Greater Lafayette area since I began serving this church in March of 2020.
As you might imagine, beginning a new appointment that coincided with the beginning of a pandemic was pretty challenging! But I have been so blessed to feel the welcome of this community, even amidst the trials that the season of isolation brought. I have found Greater Lafayette to be full of open-hearted and open-minded people. I have been pleasantly surprised at how quickly I felt at home in West Lafayette.
And I believe this is possible because of the intentional work that First Church has done to claim an identity of being a welcoming space for all people. While many other churches are still working toward full inclusion, First Church has engaged in a congregation-wide journey of choosing to commit to the full inclusion of all people in all aspects of our church life. We call this a reconciling process in which we open our hearts and arms to all the diverse ways we can bring our whole selves to the church family. This includes our personal identities, our cultures, our histories, and our current circumstances. Because of this decision, we are a Reconciling Congregation. (For more information about the Reconciling movement, visit Reconciling Ministries Network at www.rmnetwork.org.) Why is this important? Because it allows a congregation to demonstrate and affirm a commitment to valuing all people and being the Beloved Community that Jesus called us to be.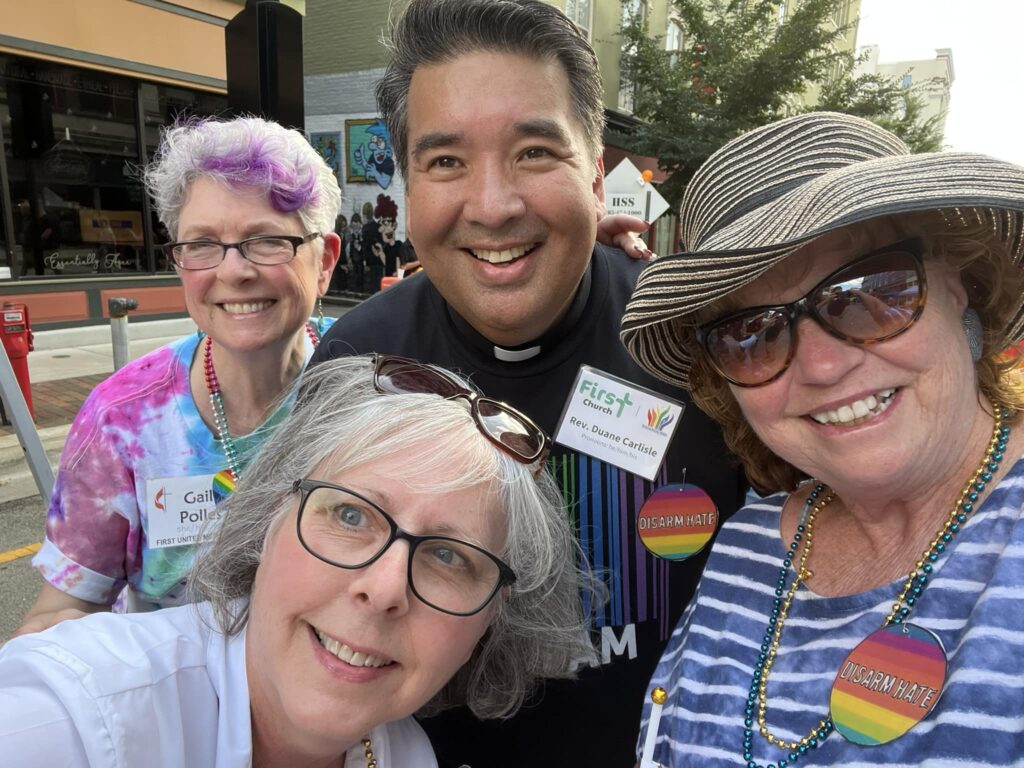 Beloved Community is everybody! And on any day or evening there is some expression of vitality going on around First Church. You might find a youth theater group practicing or an ROTC class hiking in our woods. There could be a women's circle doing handicrafts in one space while a queer college Bible study is going on in another. You can find ways to engage in beloved community through music, study, education, and arts. And we are always trying to imagine new ways to build upon these strengths and relationships. Our welcome statement truly sums it up.
You Are Welcome
We, the people of First United Methodist Church West Lafayette, welcome everyone, through all life's stages, with arms that are open, respectful, and loving. And by everyone, we mean regardless of a person's sexual orientation, gender identity, nationality, race, ability, bank balance, or background. As a Reconciling Congregation, we welcome you into our church family, for it is by joining hands that we support one another and share our faith journey.
Welcome, friend, welcome! I'm so glad you stopped by!
Blessings,
Pastor Duane